JAMES I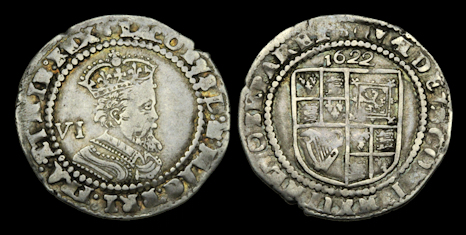 JAMES I - 3rd Issue, Sixpence
mm Thistle, Crowned 6th bust right, VI to left / 1622, Coat-of-arms.
Date: mm Thistle = 1622
Diameter: 26mm
Weight: 2.93g
Catalogue ref: S 2670, N 2226
CHARLES I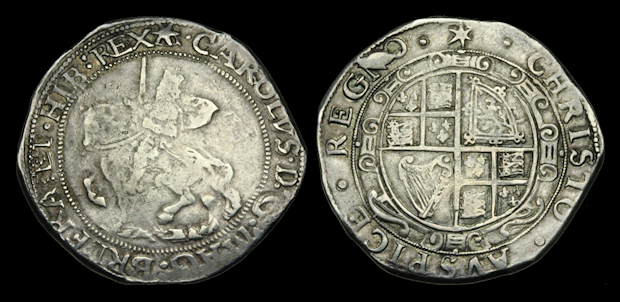 SOLD
CHARLES I - Tower Halfcrown Gr. 3 ty3a2
mm Star/Star over Triangle. King on horseback left, 3rd horseman, sash flying from the shoulder, rough ground under the horse. / • CHRISTO • AVSPICE • REGNO •, small round garnished shield.
Date: mm Star = 1640AD
Diameter: 35mm max
Weight: 15.15g
Catalogue ref: S 2776, N 2212
COMMONWEALTH of ENGLAND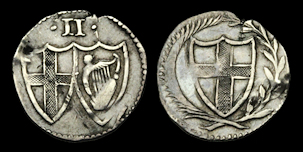 COMMONWEALTH of ENGLAND - Halfgroat
English cross in shield, wreath surrounding, / Conjoined shields of England & Ireland, •II• above.
Date: 1649-1660 AD
Diameter: 17mm
Weight: 0.99g
Catalogue ref: S 3231, N 2728